Here's a fun post that I shared on the AWDML Blog last week! Check it out!
Happy Scrappy Wednesday, Everyone!
We have some very exciting news in our family! My cousin and his wife welcomed baby Avery into the family just yesterday. We are over the moon in love with her, and we haven't even met her yet!
Now that's she's here and we know her name, I wanted to make a special card to send to them. Look how cute it is!
To make the baby bundle, I started with a 3 inch square of kraft cardstock. Then, I placed it on my scoring board. I placed one corner at the 3" mark and made sure that the opposite corner was also on the 3" line. Then I made a score line 3/4" on either side of the 3" mark.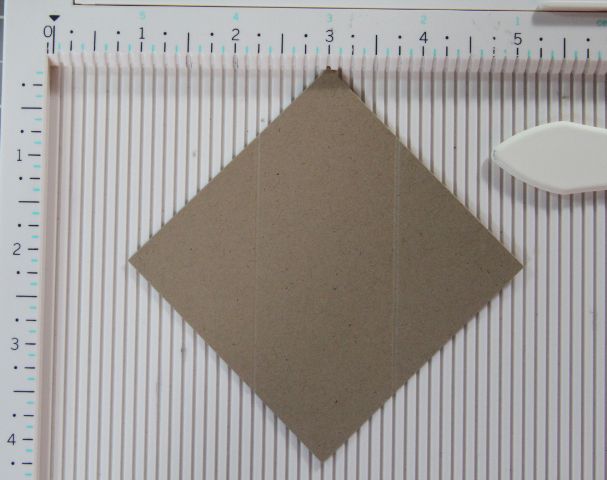 Now, turn the square 90 degrees and make one score line 1/2" to the left of the 3" mark.

Next, fold on each of the three score marks and add adhesive to each flap as shown.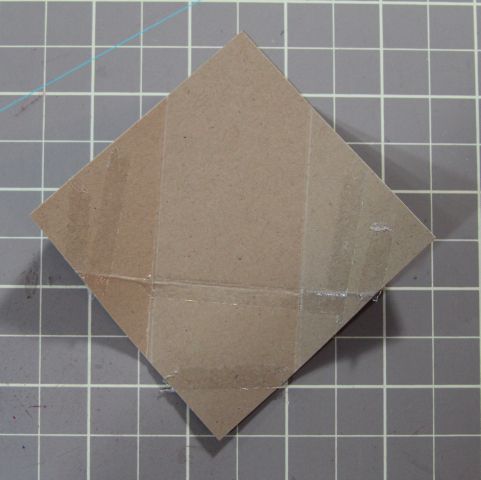 Now, fold in the flaps and press to adhere.

Now, use a 1" circle punch to make a small light pink circle. Draw on a face and use some ink or chalk to give the face some pink cheeks. Then, simply tuck the face into the little bundle.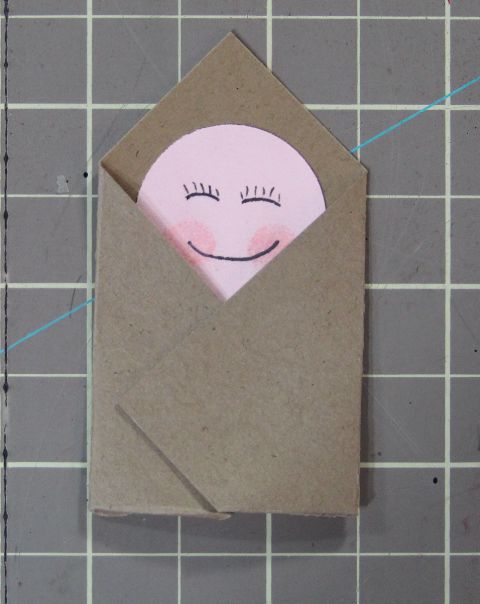 Now, add the baby bundle to your card! I decided to add some twine and a tiny little tag with the baby's name on it, as well.
I hope you liked today's project and that you're inspired to give it a try the next time you are lucky enough to be able to welcome a baby.
Thanks so much for stopping by today!