Happy Friday and welcome to the Birds of a Feather Winterfest Crop 'n Hop! Hopefully, you have been directed here from
Kristin's blog
. If you are just visiting (and weren't directed here from
Kristin's blog
), please join us for the complete Blog Hop and Crop. All you have to do is start
HERE
, hop from blog to blog,and finish up at the Birds of a Feather blog.
To make it even more fun, we have a super interesting progressive layout challenge planned for you. IF you complete the entire Hop, leave a comment on each participant's blog, complete the layout challenge AND you get it posted in the gallery by midnight on Sunday, December 16, you will be eligible for a FAB SCRAPS-Christmas Collection: Spiral Bound Book ($20 value)

When you visited
Kristin's blog
, you saw the sketch part of the progressive challenge. My part of the challenge is to
ADD STITCHING
! It can be by machine, or by hand but you have to get out that needle and thread!
Here's my layout with the sketch and the stitching: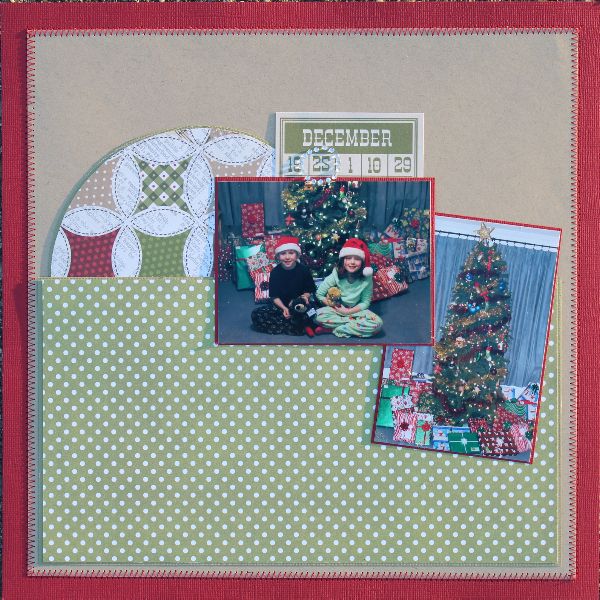 If you're thinking that my layout looks a little incompelete, well you're right! All I have is what you should have so far, Kristin's sketch and stitching. You have to complete the hop to see what the rest of the elements are. And, check out the BOAF Gallery this weekend to see my completed layout!
Rememer to leave a comment here, AND if you are already a follower of my blog, or choose to become one, I'll pick a winner of a $10 Gift Certificate to the BOAF Boutique!! The winner will be posted on Monday, December 17th!
Okay, it's time to hop on over to
Linda's Blog
to continue on with the fun! Remember, if you finish the entire hop, leave a comment on everyone's blog, complete the challenge layout and get it posted in the gallery by the deadline, you are eligible for that darling FAB SCRAPS prize! Enjoy the rest of the crop and I sure hope you will join us over at the
forums
for a weekend full of scrapping, games and fun!
Thanks for stopping by and don't forget to head to
Linda's Blog
next!