Hey, there everyone! Today I'm sharing a project that was featured on the
AWDML blog
last week!
Today I want to share a fun sketch from our Pinterest board and the layout that I created with it. First of all here's the sketch by the fabulously talented Pamela Young from
Pamela's World of Scrap
.
And, here's my layout featuring the new Lily Bee collection called
Sweet Shoppe
. It's a great collection full of wonderful colors and super cute patterns! It's going to be one of my go-to summer collections, for sure!
One of the things that I love about sketches is how you can use it exactly, or not. I often
start
using the sketch pretty exactly, and then make small changes along the way. You can see that I stuck pretty close to the sketch here, but made a few adjustments to make it work for me. I moved the title and the journaling. I chose to use a large pleated flower in place of the butterflies from the sketch. I also added the date into the upper right hand corner. Lastly, you can see that I created a large (yellow) mat for the layout elements to sit on. For me, it helped to pop everything off the page.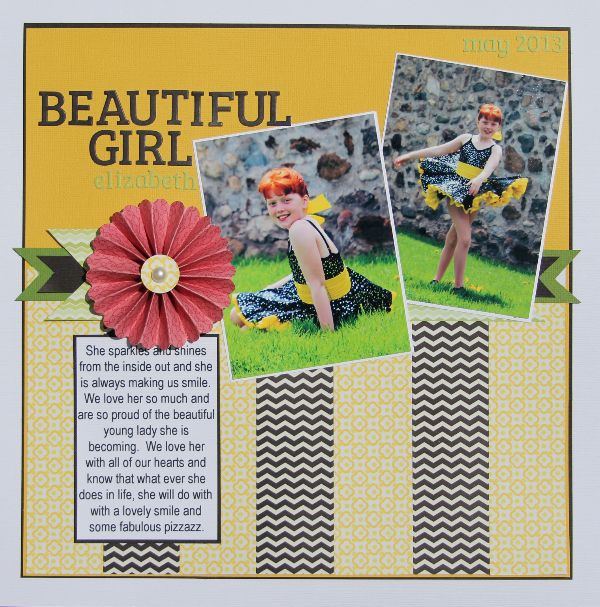 Here's a close-up of the cardstock alpha stickers that are a part of the collection, and the pleated flower that I made. I just love the pop of pink!
And, here's a peek at the journaling: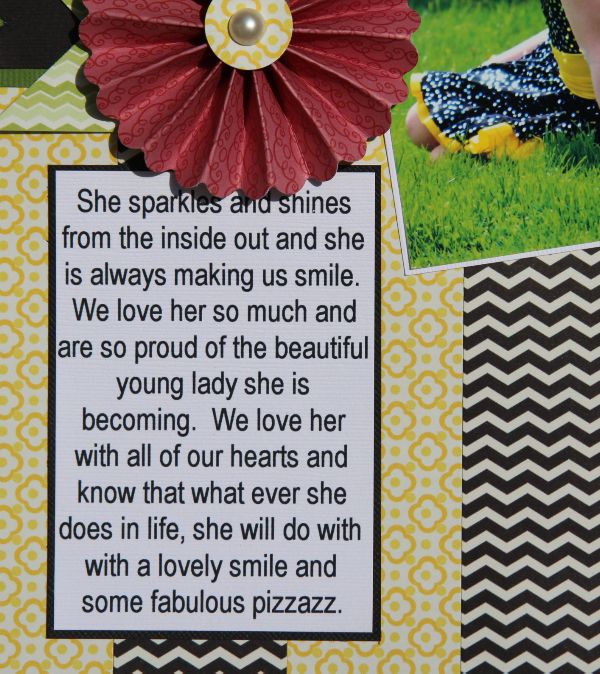 Thank you so much for stopping by today! I hope you enjoyed the sketch and my layout!
Have a wonderful day!