Hey, everyone! I've got another project with the
Birds of a Feather August Kit
today! You can go to the
BOAF Blog
to see a little tutorial on a technique I used to make this.
One of my favorite things in this kit is the Washi Tape! I LOVE that it's black and that it looks like a ruler and I REALLY love that I have lots of it left! It's going to be great for teacher cards and school themed projects!
Meanwhile, here's a layout featuring my boy. There is a little letter to him in the kraft envelope that he will be able to open up and read one day.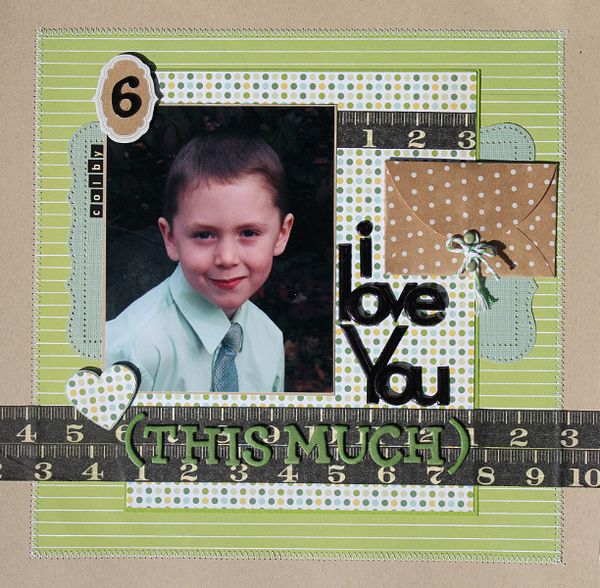 Thanks so much for stopping by today! I'll be back in just a few short days with my final reveal with this kit-- I hope you'll come back to see!
~Nicole