I'm working on getting caught up on all of the blog posts that I haven't shared this month. Even though this is a 4th of July project, this could be made for any party or event-- just change up the paper you use!
Today I'm sharing a fun project that would be perfect for your 4th of July picnic table, but can be changed to suit any occasion!
I started with three cans from the recycle bin. I think these are actually two cans of refried beans and some mandarin oranges! Then, I covered them in burlap fabric. These cans measured 4″ tall and 9 1/4″ around. I tried a few different adhesives, but I found that hot glue worked the best for me.
Now, I cut three strips of paper that were 2 1/4″ by 10″ and punched three smaller strips that were also 10″ long.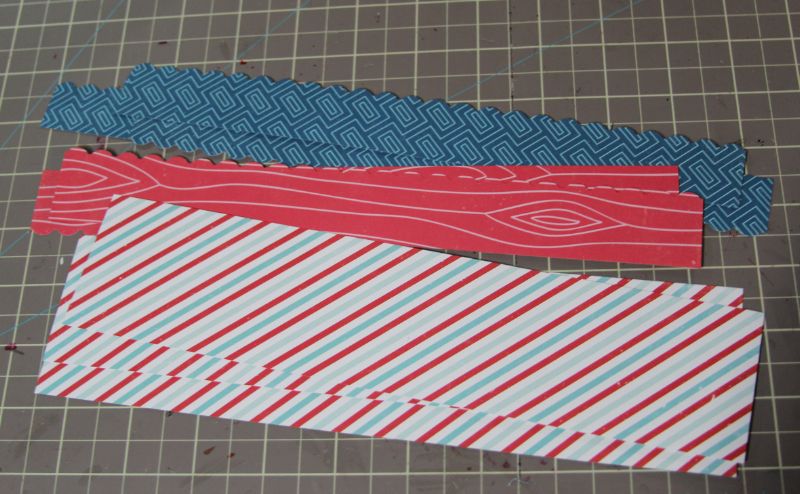 Next, using my ATG gun, I attached my punch strips to the back of the 2 1/4″ strips, like so: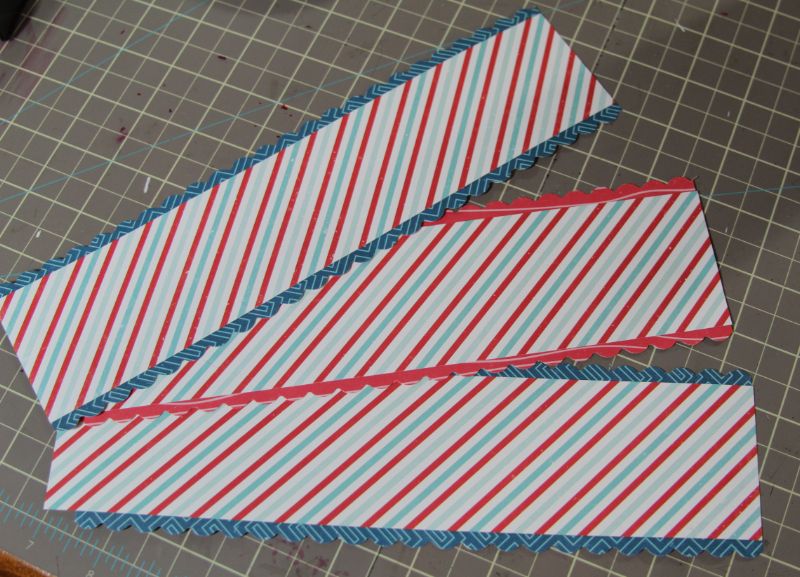 Now, using the hot glue gun, I adhered these strips to my cans.

Next, I punched three scalloped circles from kraft paper and three circles from white cardstock. I glued each white circle onto a scalloped circle and then adhered them to the cans.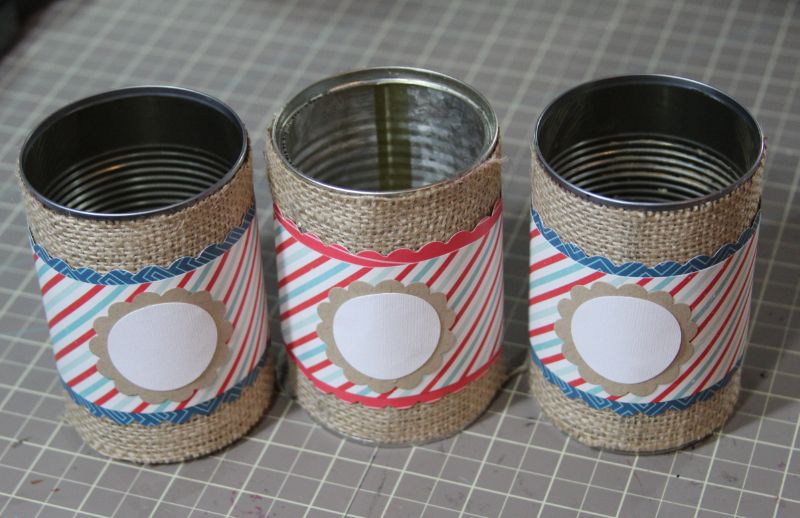 Now, to add some sparkle, I decided to glitter some chipboard pieces. To do this, I ran my chipboard letters through my Xyron FACE DOWN so that the glue is on the FRONT of the letter.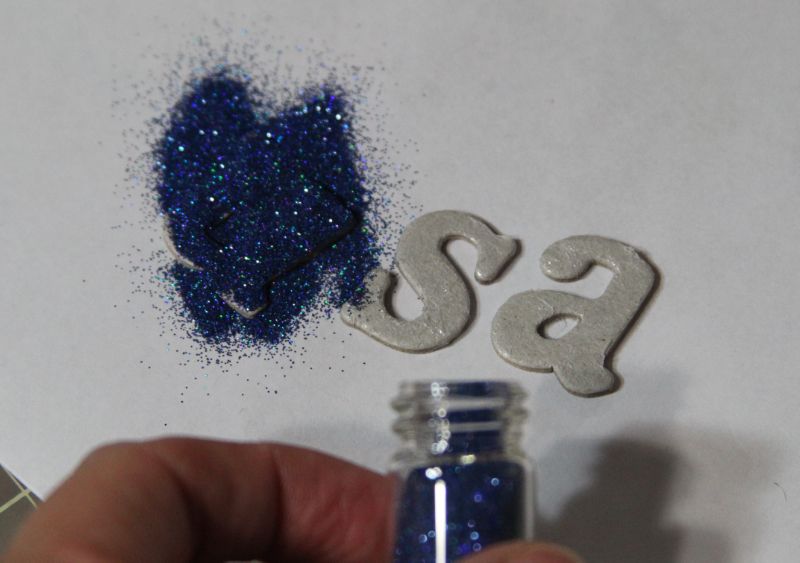 Next, I used my finger to press gently on the glitter to make sure it stuck and then picked up each letter and shook off the excess glitter. I usually tap it gently on the table to get all of the loose glitter off, as well. Then, I glued the letters on the front of the cans.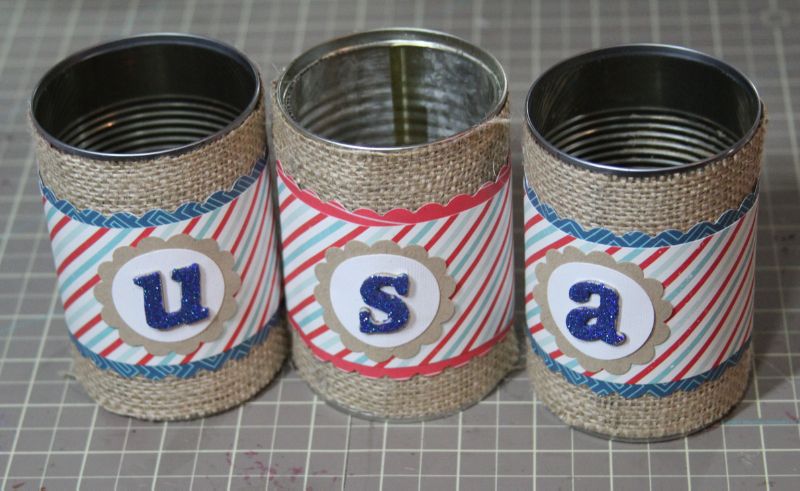 Finally I added some coordinating tissue paper and put in the plastic silverware that we'll use at our 4th of July picnic. You could also add decorated pretzel sticks, pinwheels, lolipops, or anything that fits the occasion you are celebrating!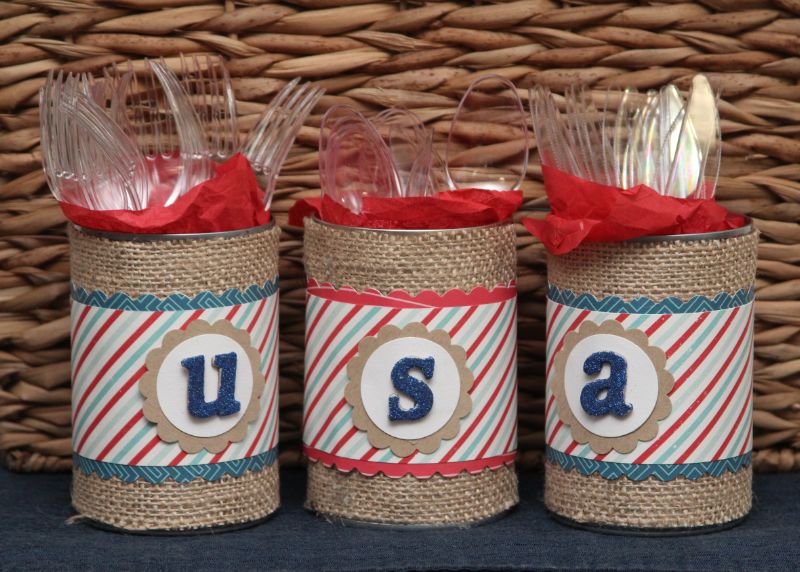 I hope you enjoyed today's project and that you'll consider trying this for your next party!